From Jazz at Lincoln Center:
"After a week-long celebration of the late great Roy Hargrove at Dizzy's Club, we wanted to share some of the moments that meant so much to us here at Jazz at Lincoln Center.
On Oct. 16, what would have been Hargrove's 54th birthday, for the first time the Roy Hargrove Big Band performed two movements from The Love Suite: In Mahogany, the most recent release from Blue Engine Records (JALC's in-house record label). Aida Brandes Hargrove joined the Big Band to conduct the two songs from the live album.
"What an amazing and memorable week! Between the album, the shows, and so many family, friends, and fans coming together—this was a true celebration of Roy and his music. It is through albums, live performances, and people like this that receive and share it, that his music and spirit continue." -Aida Brandes Hargrove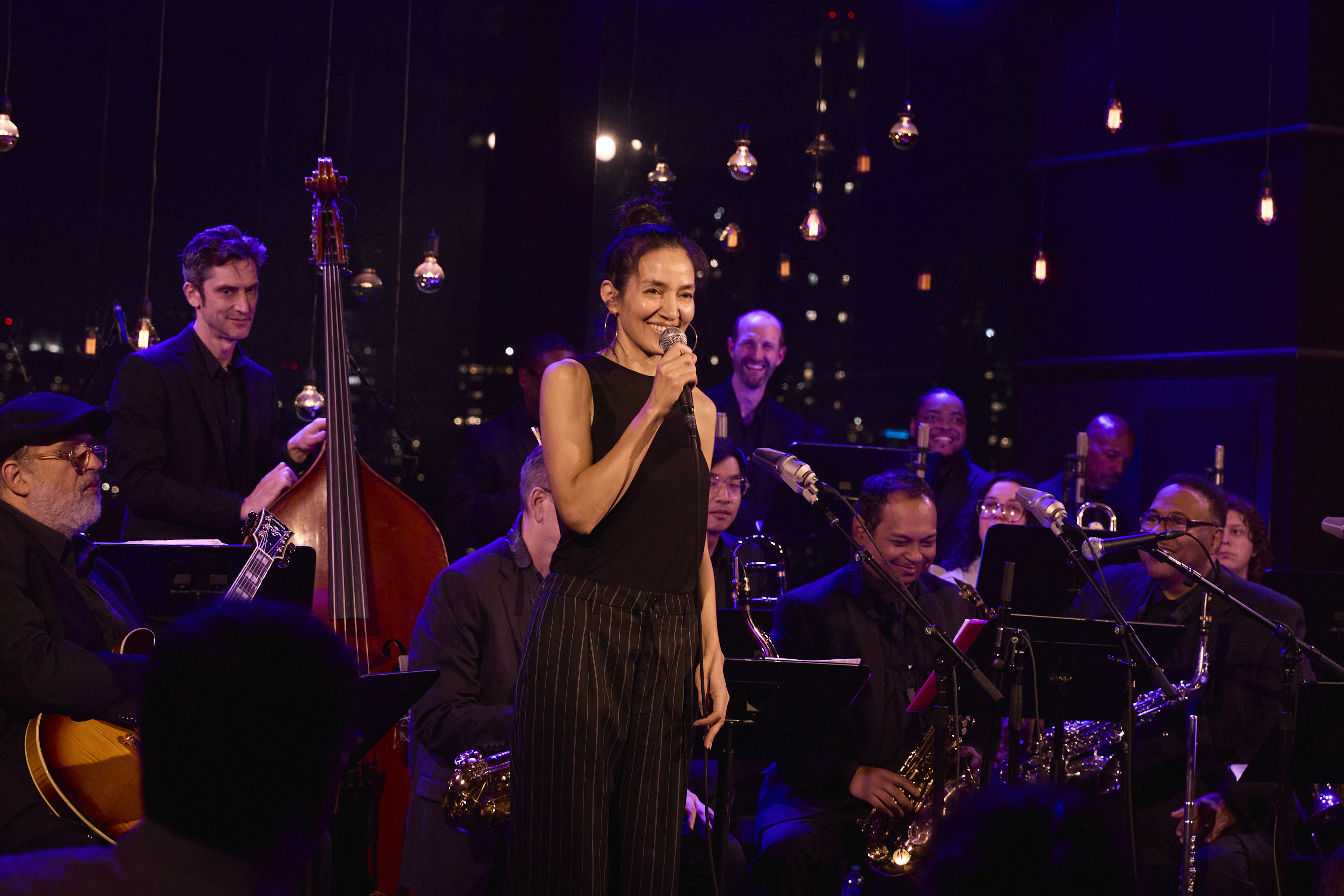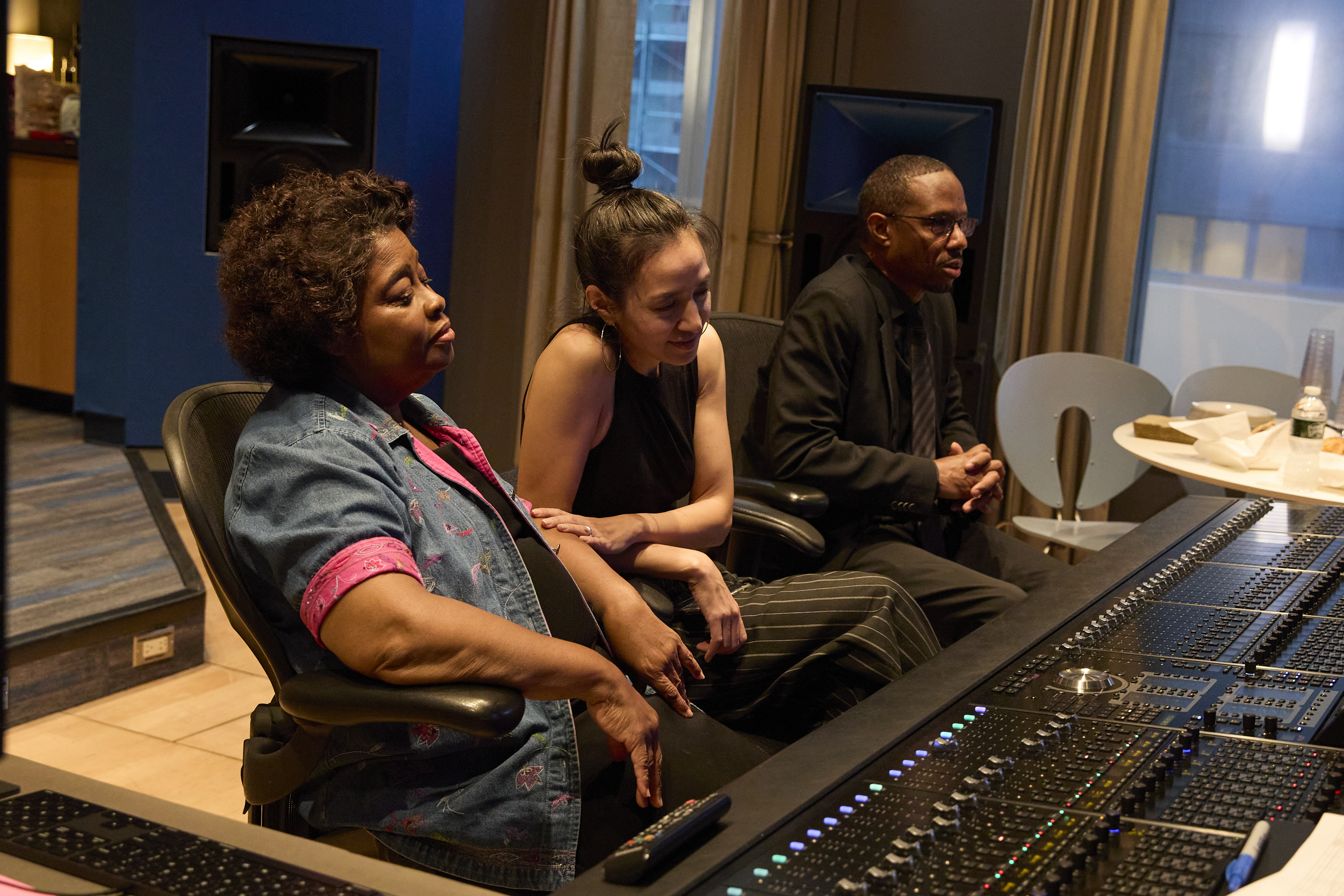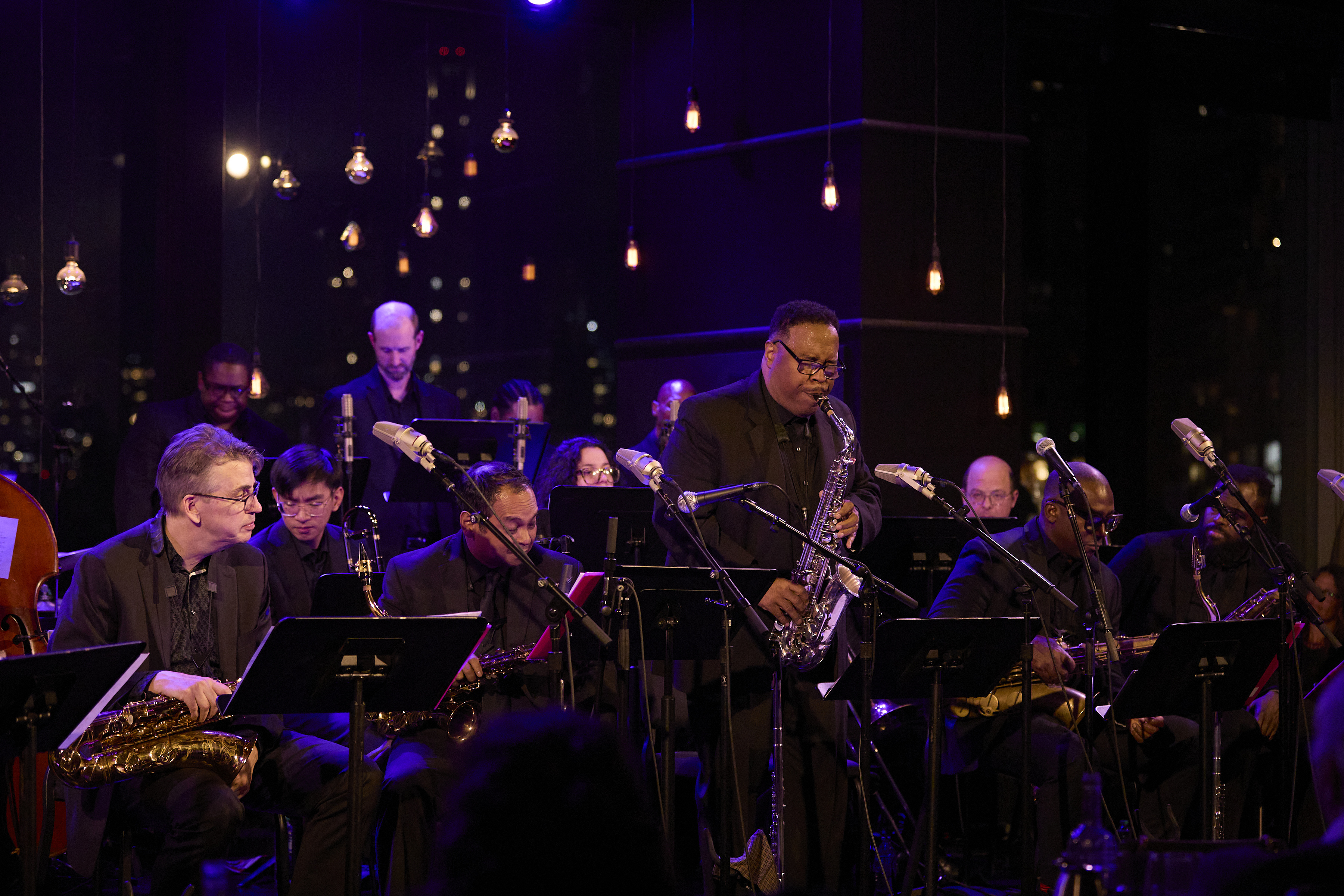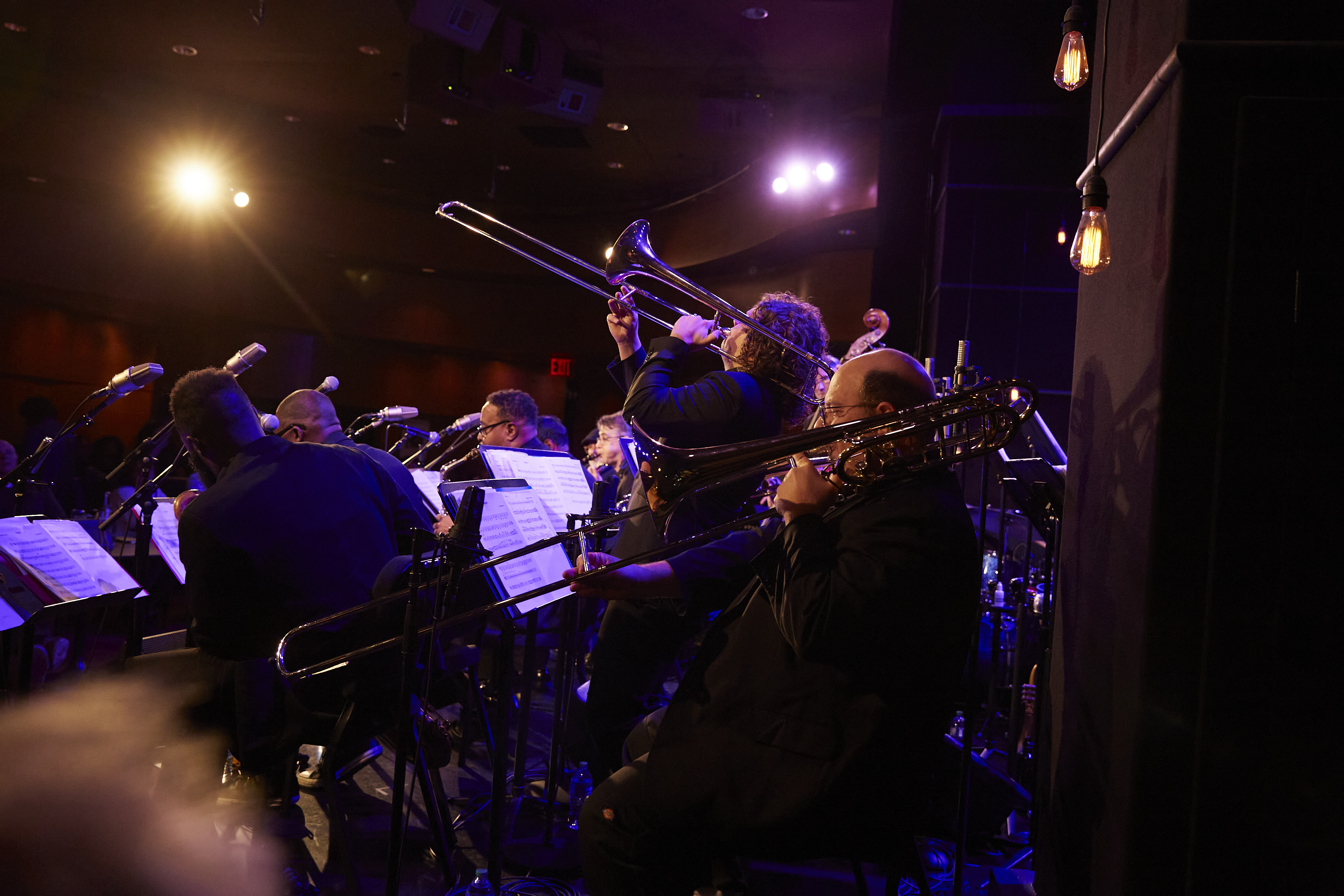 Photo 1: Aida Brandes Hargrove and the Roy Hargrove Big Band (Photo by Alison Luntz)
Photo 2: R- L Willie Jones III, Producer, Love Suite; Aida Brandes Hargrove, wife of Roy Hargrove; Jacklyn Hargrove, mother of Roy Hargrove (Photo by Alison Luntz)
Photo 3 & 4: Roy Hargrove Big Band (Photo by Alison Luntz)